Athens, 13 July 2023. Visit to the Interorthodox Centre of the Church of Greece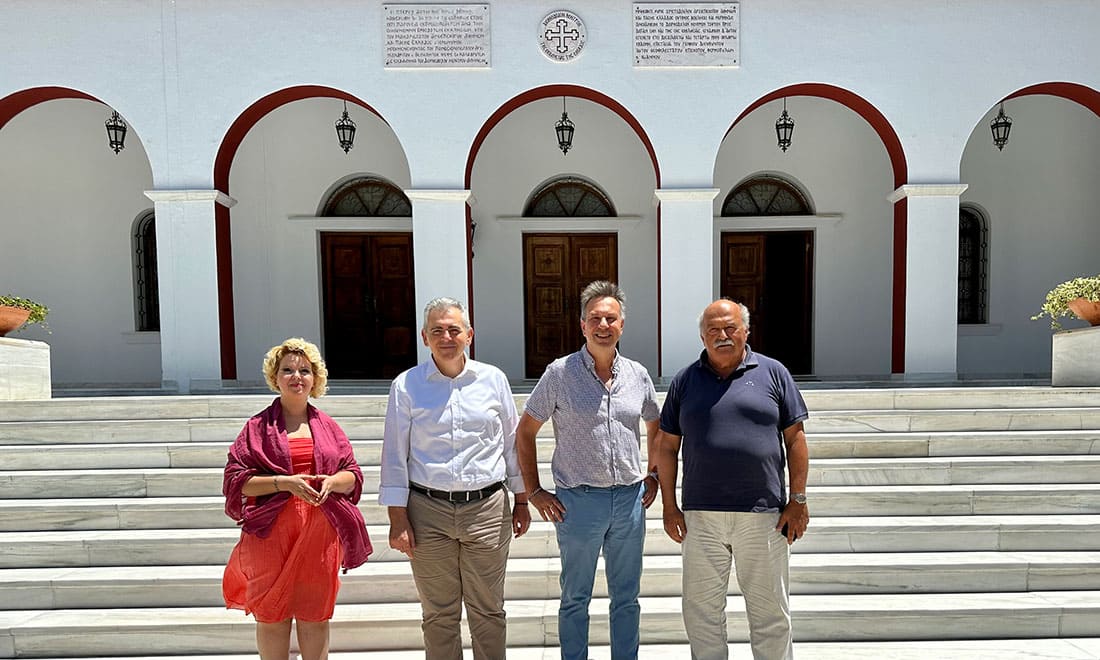 On Thursday 13th July 2023, the Secretary General of the Interparliamentary Assembly on Orthodoxy (IAO), dr. Maximos Charakopoulos, accompanied by the IAO Advisor dr. Kostas Mygdalis, realized an official visit to the Interorthodox Centre of the Church of Greece in the Holy Monastery of Penteli in Athens. It is noted that the Inteorthodox Center of the Church of Greece is the educational organization and conference center of the Church of Greece. It belongs to the Holy Synod and is presided over by the His Beatitude the Archbishop of Athens and All Greece, Mr. Ieronymos.
The Director of the Interorthodox Center, Metropolitan Ioannis of Thermopylae, accompanied by his Scientific Associates, welcomed the head of the international institution and informed him about the operation and recent initiatives of the Center. Subsequently, the IAO Secretary General presented the goals and activity of the IAO and emphasized, among other things, the following: "Following the recent successful holding of our General Assembly and the election of the IAO leadership, our Organization continues with even greater confidence and optimism in promoting its ambitious goals. The promotion of Christian principles and values, the protection of Christians everywhere, the highlighting of protection of Christian monuments that are in danger, the dialogue with inter-parliamentary institutions representing other religions and other denominations, constitute the main framework of our action. To achieve them, we collaborate with any institution that can provide substantial assistance to our efforts. Undoubtedly, among them we can include the Interorthodox Centre of the Church of Greece. Besides, the Archbishop of Athens and all Greece was always by our side, supporting our work". During the visit, new foundations of a possible collaboration were discusses, with a view to joint presence at the upcoming World Interparliamentary Meeting on Religions in Rome in 2025. The Permanent Scientific Associate Mr. Sergios Voilas and Mrs. Kalliopi Mavragas, presented in detail all the activities of the Interorthodox Centre and guided the IAO delegation in the premises of the Holy Monastery of Penteli.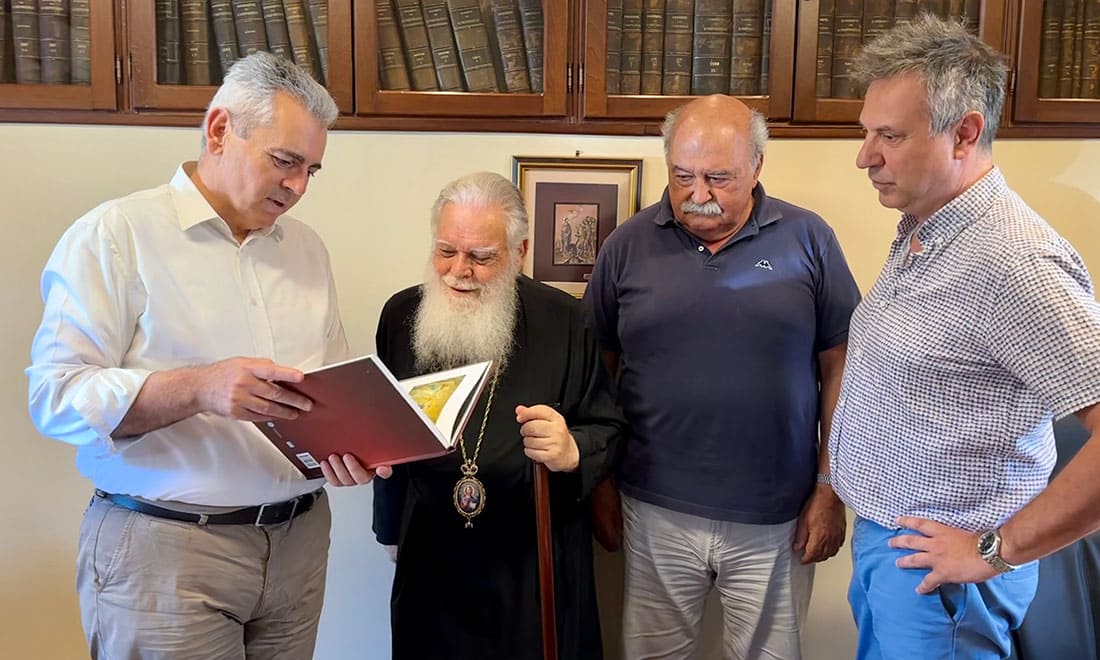 Finally, the IAO Secretary General offered the Director of the Interorthodox Centre a numbered copy of the Holy Sepulcher -printed for the anniversary occasion of the 30th IAO General Assembly- and a copy of the Volume "Hagia Sophia: The Churches of the Wisdom of God around the World".